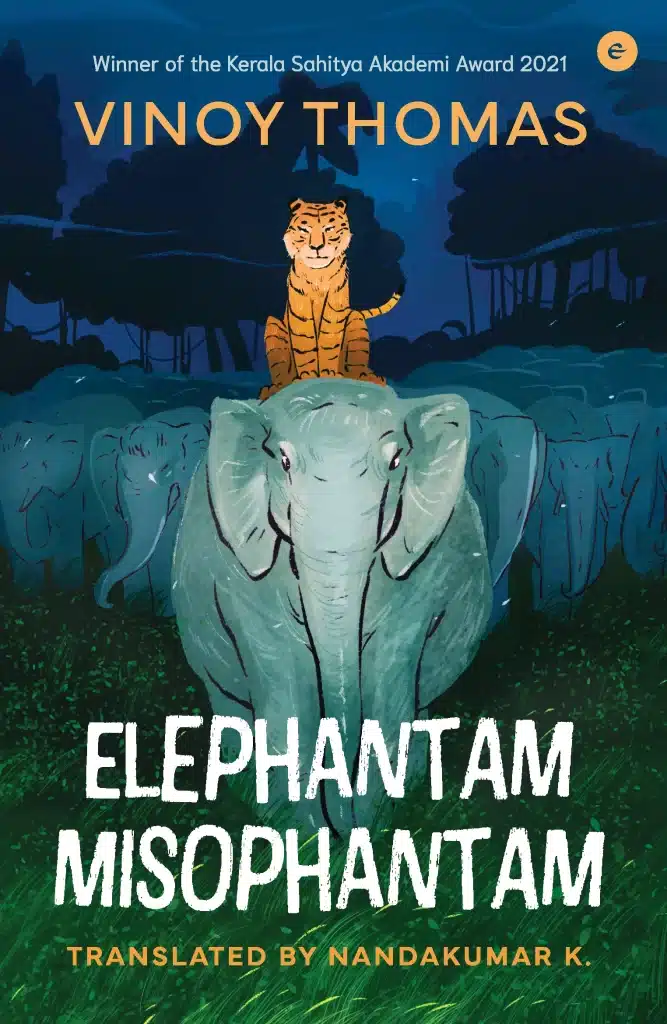 A unique manner of storytelling depicting the presence of the Good and the Evil, coexisting and resurfacing…
A modern-day magical tale that keeps its young readers clutched to its essence and suspense…
Children are very likely to learn the positive qualities of the protagonists like heroism, goodness, companionship, self-confidence, purity, faith, and keep away from the negative traits of the antagonists like greed, treachery, and manipulation.
Telling a tale keeping the God's own country in its background highlights the natural riches it possesses and the very urgent need of it being protected and preserved from the evil eyes of human greed…
The relationship shown between different characters, of course the animals and natural elements, shows how magically the nature works.
Illustrations in go well with the mood of the story and are aptly placed in the book
It is a must-read for the growing generation of India…
About the Author:
Vinoy Thomas, a school teacher native of Iritty, Nellikampoil in north Kerala, has authored many short story collections, including Ramachi, Mullaranjanam and Adiyormishiha enna Novel. His short story titled 'Ramachi' received the Kerala Sahitya Akademi Award in 2019. His debut novel Karikottakary was selected as one of the best novels in a contest held by DC Books. His second novel, Puttu, won the Kerala Sahitya Akademi Award in 2021 and has been published in English as Anthill.
Vinoy is also a recipient of the Joseph Mundassery Award, VP Shivakumar Memorial Keli Award, Comrade Varghese Memorial Award, Kunhamu Purakkad Memorial Award and the Edakkad Sahitya Vedi Award. He has co-written screenplays for the movies Paltu Janvar and Chaturam. The movie Churuli, made by filmmaker Lijo Jose Pellissery, is based on one of his short stories.