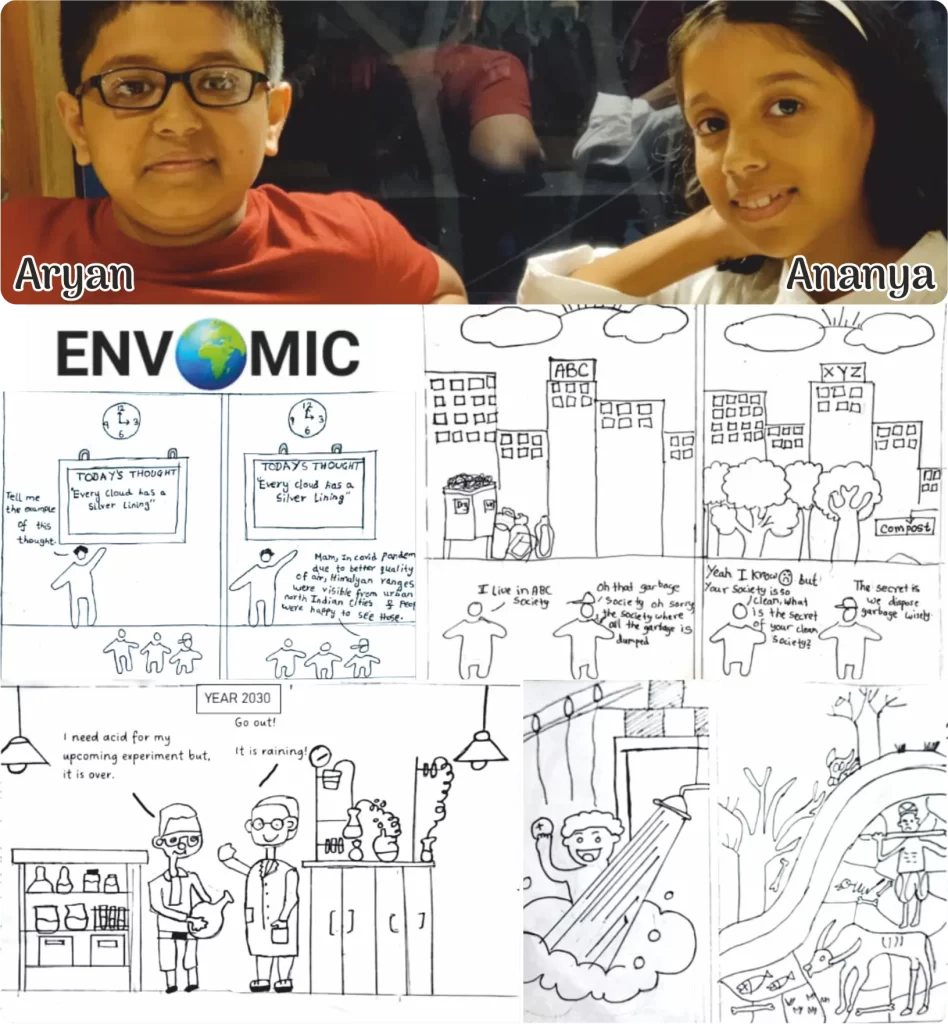 Aryan, 13, and Ananya, 11, students of Podar International School, Ambegaon, Pune, Maharashtra, publish a handwritten comic named 'ENVOMIC' every Friday on the social media to raise awareness about environmental conservation and care!
Aryan, who is fond of animals and nature since he was 2, and Ananya, a tech-savvy younger empathetic sibling, both complement each other and bring out ideas that make people think about Mother Earth and Nature!
The comic is totally hand drawn and completely their brain child. And, it's not just the comic they try to implement simple steps in their lives; it can also lead to environmental preservation steps like no plastic, saving electricity and judicious use of water!
It is a very small initiative on their part but many such tiny efforts will bring in the change and lead to a better future for this planet for sure! They also come up with quiz about information regarding environment every week.

They plan to take this further and use it for initiatives like plantation drive, rainwater harvesting etc.
"Future indeed needs such efforts for our planet Earth", they both believe. To spread awareness and to spread new ideas is their motto!