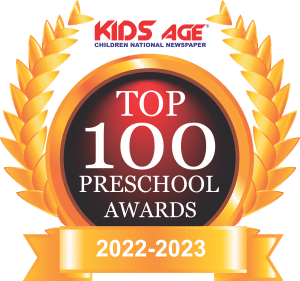 Kids Age proudly announces
ST MICHEL'S KIDS KINGDOM
as the winner of the
TOP 100 PRESCHOOL AWARDS 2022-23 – STATE
best practices and maintaining the highest standards while imparting knowledge.

St Michel's Kids Kingdom is a recognised preschool by the Government of Karnataka in Saraswathi Nagar, Vijayanagar.
St Michel's ensures the home aura for kids to cope up better.
They provide a loads of activities.
They follow hybrid curriculum which enhances the kids skills and balance their emotions. Teachers are affectionate and they give personal attention to each kid.
They believe Grow, Imagine, Discover.