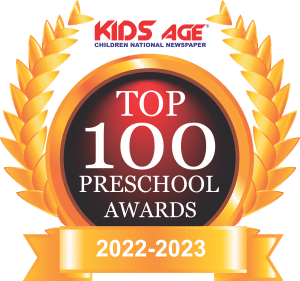 Kids Age proudly announces
NARAYANA VIDHYASHRAM SCHOOL
as the winner of the
TOP 100 PRESCHOOL AWARDS 2022-23 – NATIONAL
best practices and maintaining the highest standards while imparting knowledge.
Why is Homework important?
Recalling the content taught in the classroom is indeed crucial for students' learning and academic progress. Homework assignments play a significant role in reinforcing and assessing their understanding of the material covered during class time. In this context, parental involvement can greatly benefit students in completing their homework effectively.
When parents actively participate in their children's education by assisting them with homework, it creates a supportive learning environment. Parents can offer guidance, clarification, and encouragement, which can enhance the student's comprehension and retention of the subject matter. Additionally, parental involvement demonstrates the value and importance of education, which can motivate and inspire students to take their studies seriously.
by Dr. V.P.Suresh D.Litt (Edu) (USA), M.Com., MFM.
Founder, NARAYANA VIDHYASHRAM SCHOOL, Chennai.