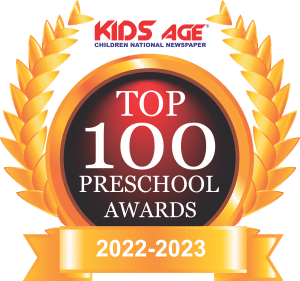 Kids Age proudly announces
GOOD SHEPHERD FOR BRAINEE BRATS PLAY SCHOOL
as the winner of the
TOP 100 PRESCHOOL AWARDS 2022-23 – STATE & NATIONAL
best practices and maintaining the highest standards while imparting knowledge.

Good Shepherd For Brainy Brats Playschool was started in the year 2013. We give a very friendly and a caring environment to our kids.

Our motto is Love Learn And Lead. We teach them to "Love" their "Learning" and prepare them to "Lead" the world. 101% love and care guaranteed!!

Good Shepherd For Brainy Brats Playschool is an eminent playschool in Chennai. 90% of the brain development happens in the first 2000 days of a child's life, so quality early education is extremely important for toddlers. During this time, the various experiences and interactions the child goes through results in the formation of connections in the brain, which ultimately builds its structure. At Good Shepherd For Brainy Brats Playschool, we understand this so we integrate the best of varied curricula across the world and blend it with the right values and culture in an environment filled with love and care where infants can flourish and embark on fresh challenges.

The average rating of the school is 5 out of 5 stars based on 56 reviews.(reference: Google). The school not only excels in academics but also stands out in giving children a nurtured environment.

We are enriched with an excellent faculty who are dedicated to enlighten the kids with knowledge and wisdom. We also maintain a good rapport with the parents that help us to understand and train the kid more effectively. Parents are highly satisfied with the service of the school which is our benchmark. It's been a decade now and the exceptional service of the school still continues. We are here to create a healthy, strong and a brave generation ahead!