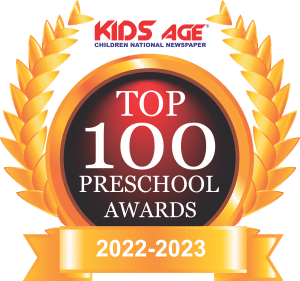 Kids Age proudly announces
FLYING COLOURS PRE-PRIMARY SCHOOL
as the winner of the
TOP 100 PRESCHOOL AWARDS 2022-23 – STATE
best practices and maintaining the highest standards while imparting knowledge.

We are very happy to hear that Kidsage has selected our school for the award.
Our school is a place of practical education. We have made new activities based on the lessons in their book. It means kids have to involve in each activity and they should give response to their respective class teacher while learning.
So our school is one of the best school in activity, handwriting, reading, cultural competitions, sports and discipline in our area.