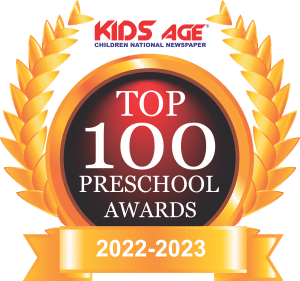 Kids Age proudly announces
AURA ANGELS INTERNATIONAL PRESCHOOL
as the winner of the
TOP 100 PRESCHOOL AWARDS 2022-23 – NATIONAL
best practices and maintaining the highest standards while imparting knowledge.

Once Albert Einstein said –
"Play is the highest form of research." –

Since then, we at Aura Angels follow the advice given by him because, playing allows children to learn without having to go through pressure. This kind of setup lets them explore more, and retain information more.

Children love knowing that they're appreciated by the people around them. Praise them, and let them know that they are a blessing to this world.

Each one is unique, and they will leave their own marks in this world.