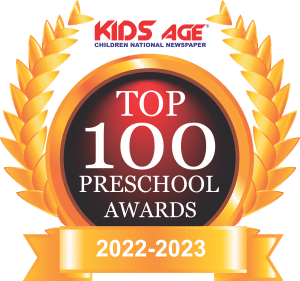 Kids Age proudly announces
APPLE VALLEY PRESCHOOL
as the winner of the
TOP 100 PRESCHOOL AWARDS 2022-23 – NATIONAL
best practices and maintaining the highest standards while imparting knowledge.

It's wonderful that Apple Valley School is dedicated to unlocking the potential within every child. Recognizing and nurturing the unique talents, abilities, and interests of each student is a key aspect of providing quality education.

To effectively unlock the potential within every child, it's important to create a supportive and inclusive learning environment.

By consistently prioritizing the potential within every child and implementing these strategies, Apple Valley School can create an environment that empowers students to discover their talents, explore their passions, and reach their full potential.