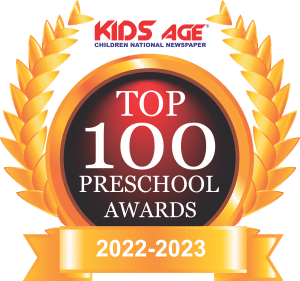 Kids Age proudly announces
THE GOOD START SCHOOL
as the winner of the
TOP 100 PRESCHOOL AWARDS 2022-23 – STATE
best practices and maintaining the highest standards while imparting knowledge.

"An ounce of action is worth a ton of theory."

You only have to act decidedly and take consequence because "No good is done by hesitation".
I am & will always be thankful to God who has helped me to choose this noble Profession.

We should Always try to understand & Share a child's Sorrows,pain & Happiness because one day they are going to be the real 💪 & future of our Country.
May God Bless the Entire Staff,Students & all well wishers of The Good Start School .

S. Dimple
Director Modern Knowledge Educational Society
The Good Start School