A Chance to Enhance your Skills and Creativity
Kids Age brings to its readers a plethora of monthly contests to rev up the gears of their brains and allow them to explore their creative and innovative sides. These contests are held for all our readers in accordance with their age group so as to challenge and interest every child equally.
Prizes, certificates, and goodies are given not only to the winners but to the participants as well; this helps in motivating the students to put in their best efforts. Moreover, parents get to spend quality time with their children, building memories and getting to know the gem their child truly is.
These contests are not only entertaining but also help in the development of our young readers in a variety of ways:
Develop a competitive spirit in young minds
Give a chance to showcase their talents and discover various inborn abilities
Build confidence in students that allows them to participate more
Teache various participation skills and also make them understand that it is more important to participate than winning.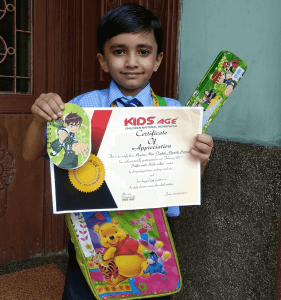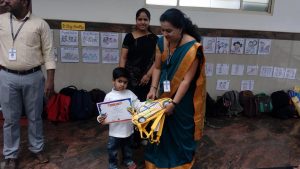 December Month's Contest
Seedling: Santa's House Contest
Junior: Write a letter to Santa Competition
Senior: Christmas Stamp Contest
January Month's Contest
Seedling: Kite Decoration Contest
Junior: Spread Indian Colors Contest
Senior: Handwriting Competition
February Month's Contest
Seedling: Spray Painting With Toothbrush Contest
Junior: Pencil Shaving Artwork Contest
Senior: Matchstick Artwork Contest
March Month's Contest
Junior: WordArt Drawing 'Happy Holi' Contest
Seeding: Sponge Painting Contest
Senior: Newspaper Landscape Holi Artwork Contest