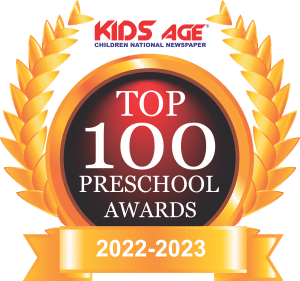 Kids Age proudly announces
NATURE'S KIDS UNIVERSITY, A UNIQUE PLAY SCHOOL
as the winner of the
TOP 100 PRESCHOOL AWARDS 2022-23 – NATIONAL
best practices and maintaining the highest standards while imparting knowledge.

Nature's Kids University is a unique play school and the International School run by "Nature's kids and Brainvita Private Limited Company" and the venture of "UDGAM of truth educational and welfare society".


It was established on 8th August 2019. At present, it's four franchises have been established in Indore and due to its innovative education system, it has become a popular school among all.


Here, along with the education of the children, attention is given to their moral values as well as co-curricular activities. Individual attention is given to each child's skill, behaviour, confidence etc. Along with children, parents are also counselled, so that children can get a good parenting and healthy atmosphere.


In short, overall growth we achieve with creativity and converting to fun will make all kid a bright star.