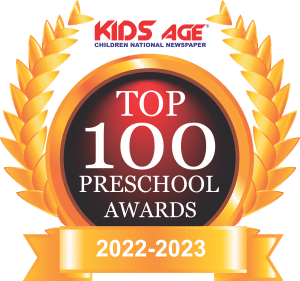 Kids Age proudly announces
LITTLE PANDA PRESCHOOL
as the winner of the
TOP 100 PRESCHOOL AWARDS 2022-23 – STATE & NATIONAL
best practices and maintaining the highest standards while imparting knowledge.

About LITTLE PANDA:
A unique "Early Learning Center" where we work passionately to nurture the young tots, during the most crucial phase of transformation, with specific Developmental Milestones for Physical, Cognitive and Psycho-social growth.

Only Pre-School in the locality with separate "Activity Lab" for holistic activities and follow up the learning with textbooks and worksheets to ensure 50% more learning output which make kids ready for CBSE/ICSE/IB curriculum.

Satisfied Parents stand testifying the rapid changes in their kids, is the biggest award.