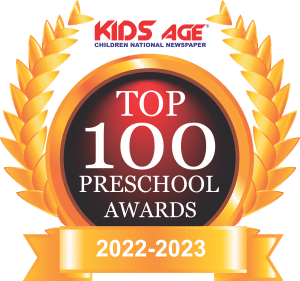 Kids Age proudly announces
HELLO KIDS PRESCHOOL NANJANGUD
as the winner of the
TOP 100 PRESCHOOL AWARDS 2022-23 – STATE
best practices and maintaining the highest standards while imparting knowledge.

Hello Kids Preschool Nanjangud takes immense pride in its dedicated faculty and committed management team. Our preschool is known for its exceptional early childhood education programs that foster holistic development in children.

Our highly qualified and experienced teachers create a nurturing and stimulating environment where children can explore, learn, and grow. We believe in a child-centric approach that encourages creativity, critical thinking, and social skills development. We actively involve parents in their child's educational journey through regular communication, parent-teacher meetings, and workshops.

At Hello Kids Preschool Nanjangud, we strive to provide a strong foundation for every child, ensuring a bright future ahead.